J. Lohr Estates Riverstone Chardonnay 2021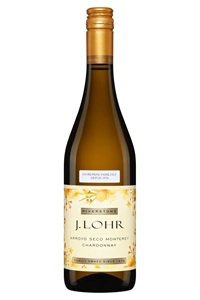 J. Lohr Estates Riverstone Chardonnay 2021
The Riverstone Chardonnay exhibits youthful hues of light straw. The enticing aromas are reminiscent of white peach, apricot, ripe orange, and cocoa, and complemented by the palate flavors of citrus cream and nectarine. The rich texture and balance on the palate from aging sur lie gives way to flavors of vanilla, crème brûlée, and a hint of oak on the long finish.

FOOD PAIRINGS: This wine can be enjoyed with a variety of dishes, including Dijon tarragon chicken, roasted halibut, or moules marinière.

WINE LIST DESCRIPTION: A fresh, youthful and textured Chardonnay with flavors of white peach, floral, citrus, baking spices and honey.